Regular price
$389.00 USD
Regular price
Sale price
$389.00 USD
Unit price
per
Sale
Sold
Navy Hat with Bow is an understated elegant classic hat. The perfect hat for so many occasions when simplicity and style are the focus of the wearer.
This gorgeous piece was made by Wendy using her custom made block called "Giselle". It is a percher style hat that sits on the right side of your head. The base of this "Giselle" has been made from a double layer of hand dyed pinopok fabric into a stunning shaded hombre of navy blue. 
At the top of the hat Wendy has made and tied the pinopok fabric into a sculptural bow. The bow has been made from the same hand dyed fabric as the main part of the hat.

With the "Giselle" shape the bottom point of the hat drops down below your right eye line. With this shape you create a truly elegant look that helps create the illusion of height and hugs the face. 

There is a comb and elastic to ensure the hat sits securely in place. Light as a feather you will have no idea you are wearing this "Giselle" hat. 

Navy Hat with Bow is the type of hat every woman should have in her wardrobe. It is a go to hat that will match so many outfits and be perfect for so many occasions. There is no unnecessary decoration here. Rather there is pure simplicity and elegance. 

This hat is ideal for the Spring races and would suit the ever popular floral dresses that tend to be busy with colour. Always use the mantra that when you have a busy dress you do not want a busy hat. 

For the Mother of the Bride or wedding guest we would recommend this hat for the occasion. The "Giselle" shaped hat is absolutely perfect for such occasions. It will always be so flattering to all. 

This hat block suits many types of fabrics for custom orders.
View full details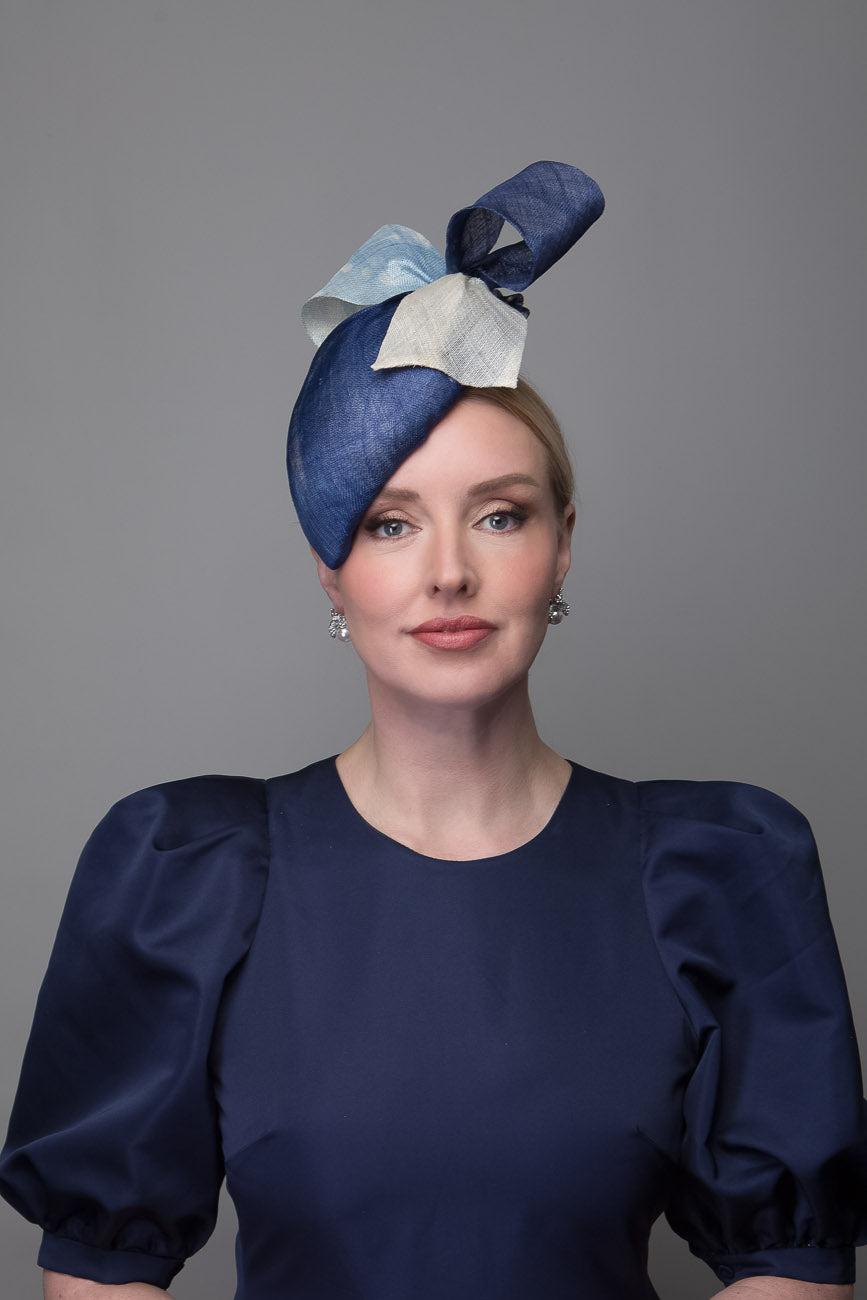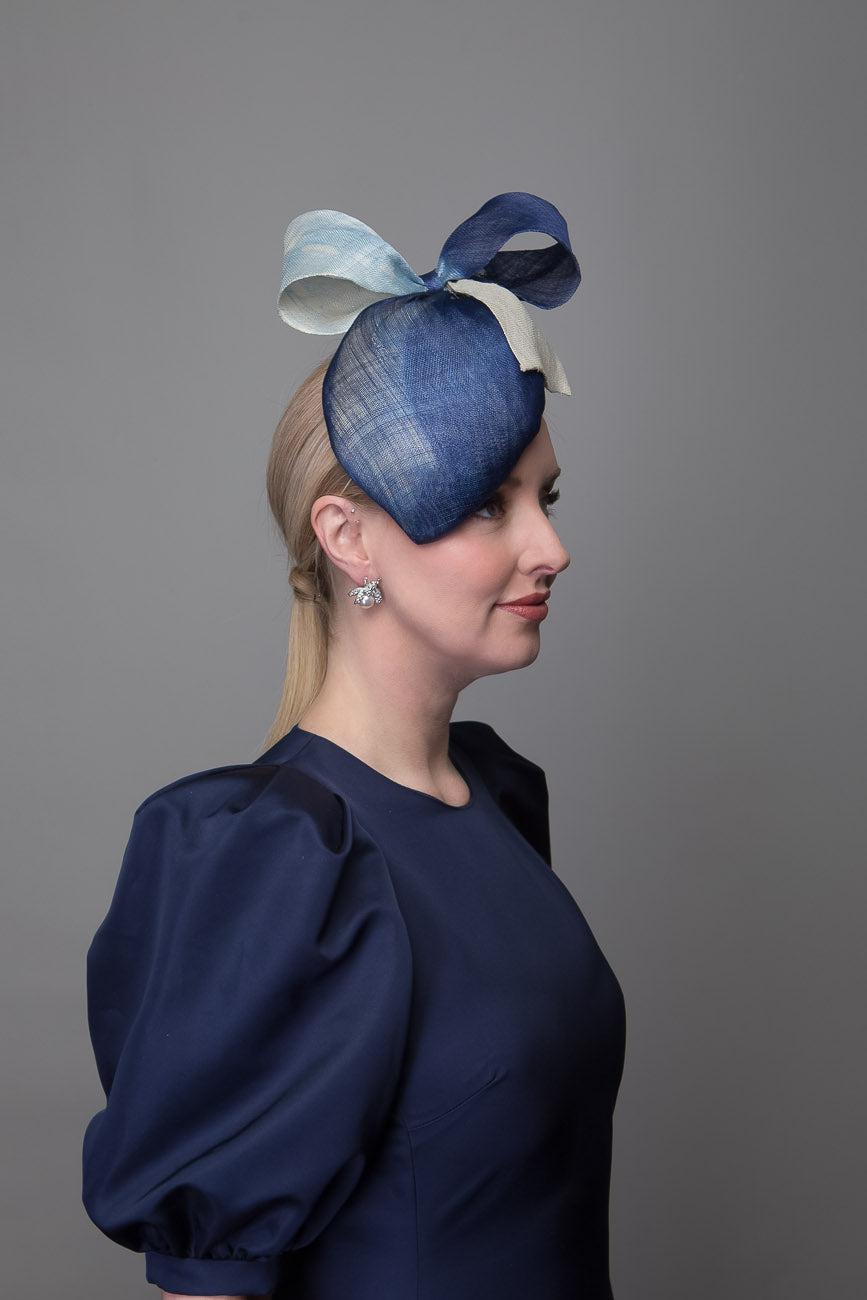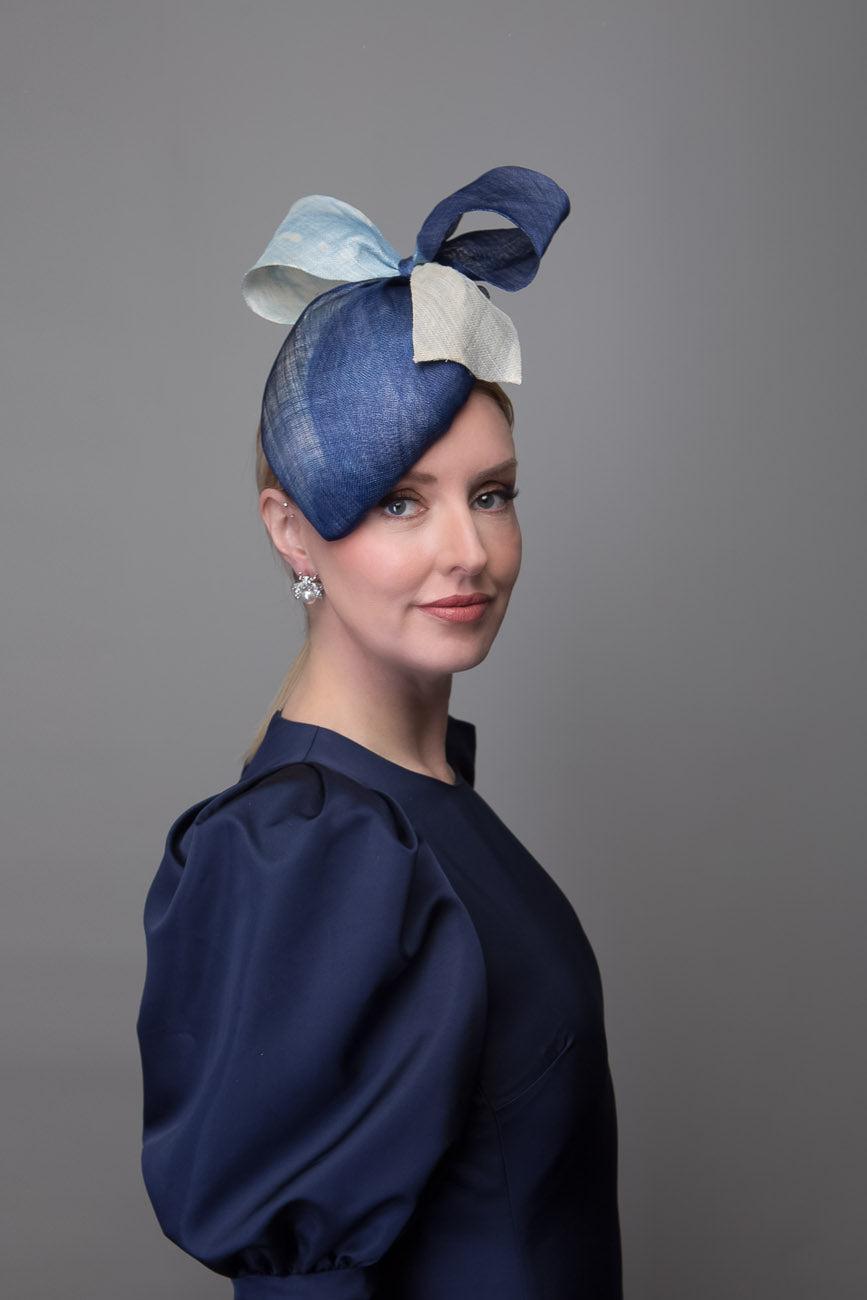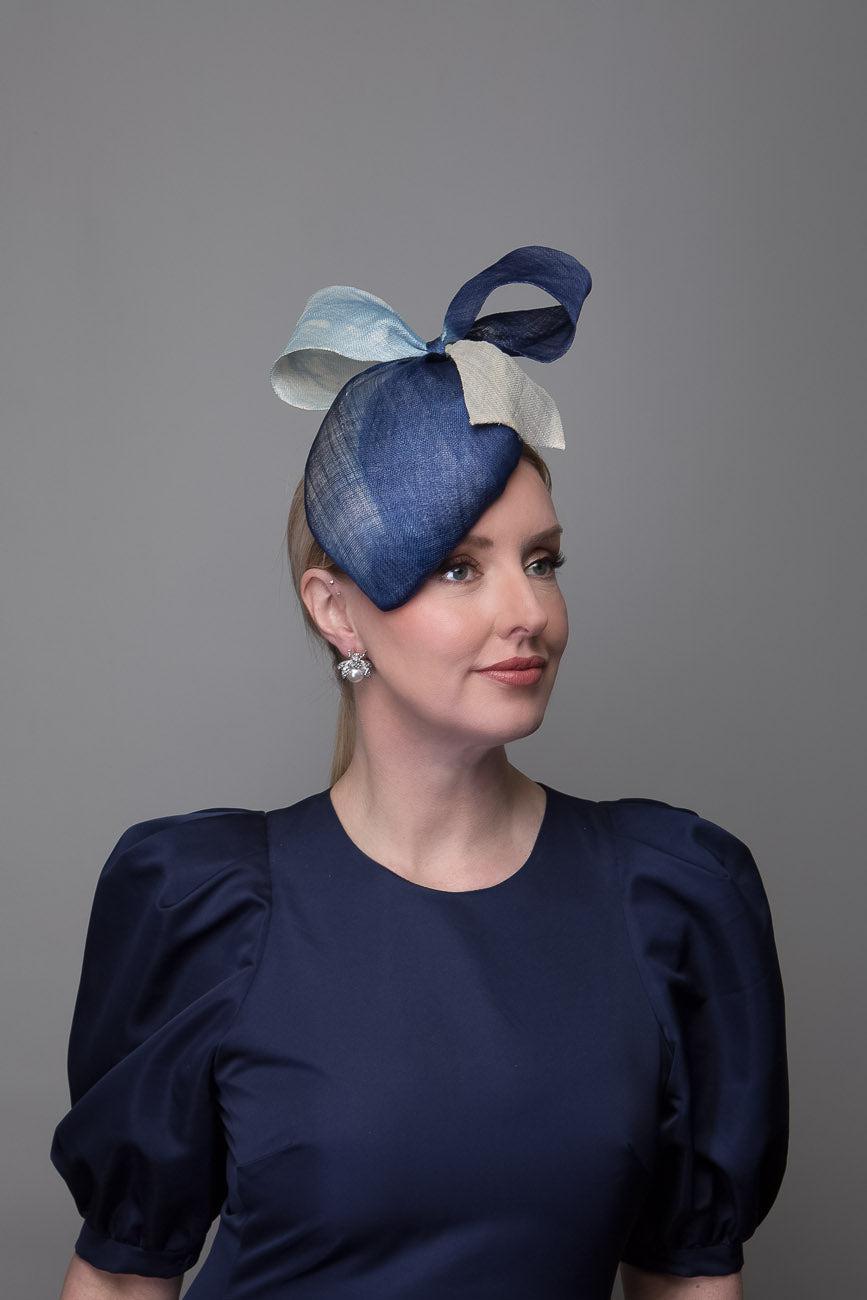 Shipping and pickup

All pieces can be shipped for a flat rate of $30 across Australia. Ready to wear pieces have shipping included. Alternatively you can visit Wendy Scully in store at the The Emporium, Melbourne, Australia and pick it up for free.

Custom Orders

All millinery pieces by Wendy Scully are one-off's. If an item is no longer available please get in touch to order your own bespoke version. She is happy to remake previous pieces with your own input and customisations, but be aware there will always be minor differences between hats due to their unique nature.

Contact Wendy today for a custom order