Regular price
$248.00 USD
Regular price
Sale price
$248.00 USD
Unit price
per
Sale
Sold
Hot Pink Silk Bow packs a punch of colour and fun.
This is an example of one of the silk bows that can be ordered from Wendy. We custom make the bows so the client has the option for many style combinations or even different fabrics, even your own fabric if it is suitable for this design.
From a single bow with tails, to double and triple bows without tails, the client can choose what fashion statement they would like to make. Variations in the composition of the bow as a custom made order will require Wendy to quote personally.
In this bow Wendy has used double spun shot pink silk to make a large double bow. The double bow of silk sits at the top of your head and drops down the sides. Falling from the bow are two tails of the same blazing hot pink silk. 

All this sits on one simple long hair clip. So easy to just clip into your hair. That way you can choose the best position to place the bow, higher or lower. You choose. It depends on the look you want. So versatile.

The silk is a double weave of slightly different colours. This allows the colours to shimmer and create different hues in the light. It creates a dazzling display from hot pinks to almost shades of orange. This allows so much definition to the piece.

Here the bow is displayed with a separate hot pink veil on a narrow headband. The look is gorgeous. A veil always elevates the look. This veil covers the face and drops down to just above the mouth. 

Hot Pink Silk Bow is perfect for so many occasions. Perfect for the races. Perfect for a party. Perfect when you want that punch of hot pink colour and a bit of fun.

Please note the veil is note included in the price listed, to get a quote on a headband veil please contact Wendy directly.
View full details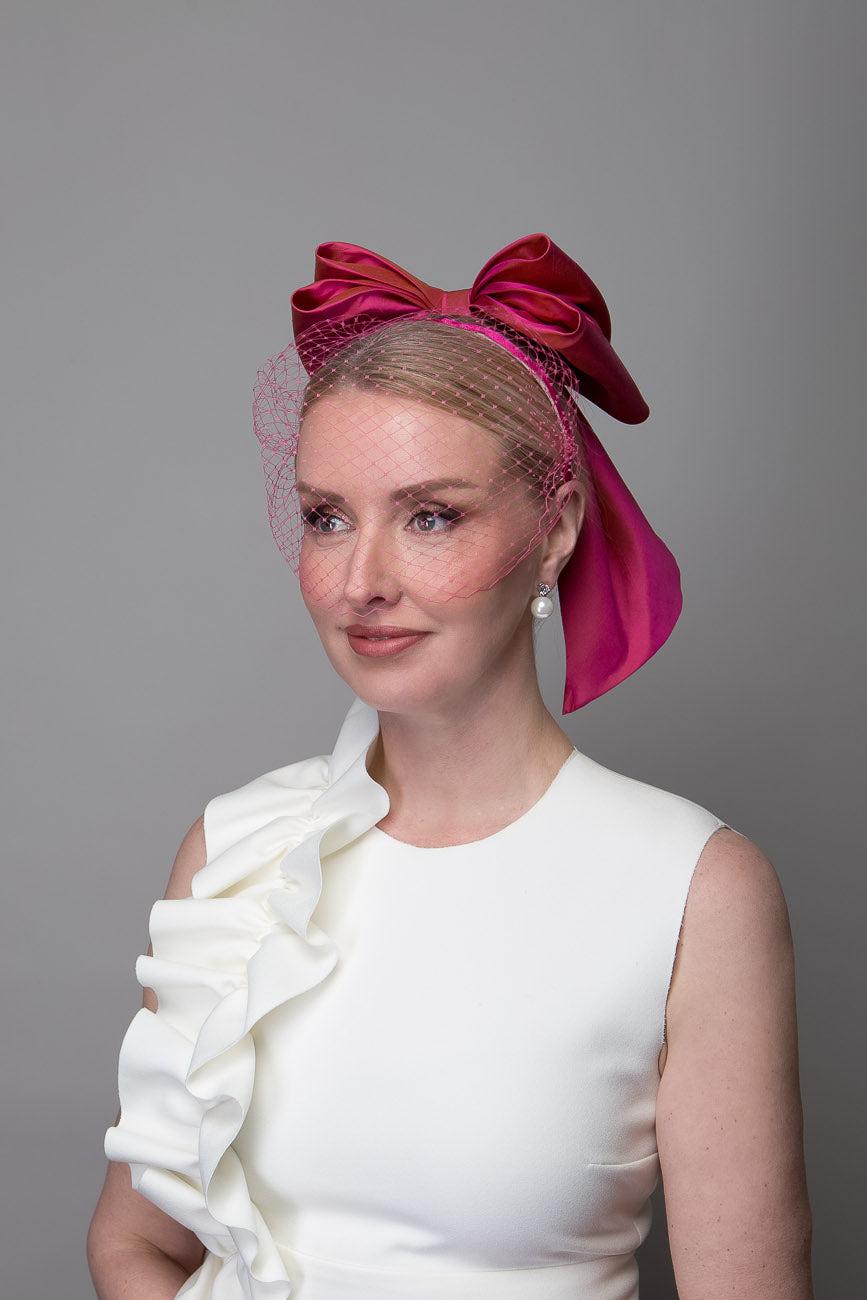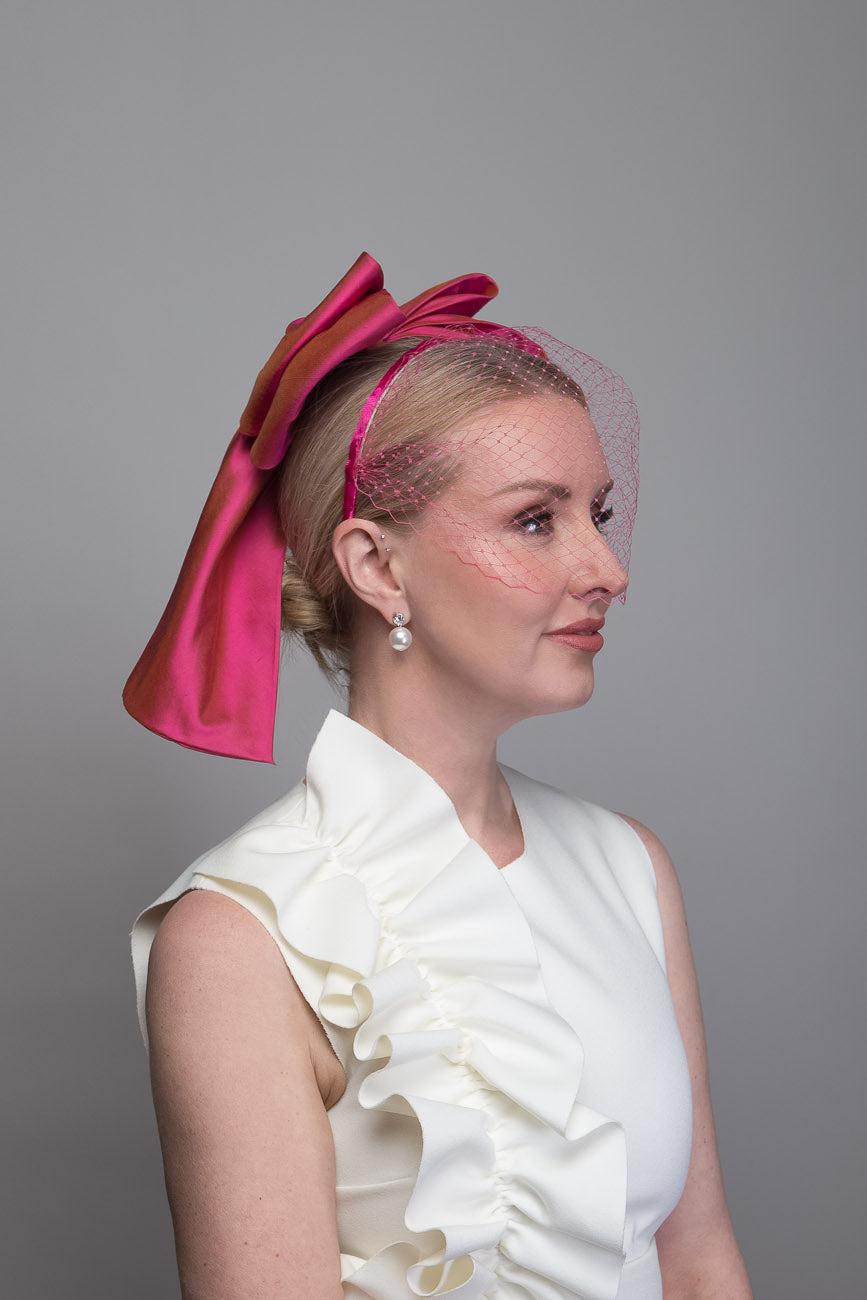 Shipping and pickup

All pieces can be shipped for a flat rate of $30 across Australia. Ready to wear pieces have shipping included. Alternatively you can visit Wendy Scully in store at the The Emporium, Melbourne, Australia and pick it up for free.

Custom Orders

All millinery pieces by Wendy Scully are one-off's. If an item is no longer available please get in touch to order your own bespoke version. She is happy to remake previous pieces with your own input and customisations, but be aware there will always be minor differences between hats due to their unique nature.

Contact Wendy today for a custom order