"This joyful and exquisite Gold Laser Cut\u00a0Flower Headband is a multi wired headband decorated with delicate wires, pearls and laser cut mid gold flowers."
Regular price
$585.00 USD
Regular price
Sale price
$585.00 USD
Unit price
per
Sale
Sold
Gold Laser Cut Flower Headband is a joyful and exquisite piece. This jewellery hat piece is actually a multi wired gold toned headband. It is really a gorgeous work of Jewellery by Wendy. Gold Laser Cut Flower Headband is your golden crown. There is something mystical and fairy like in this beautiful piece. It is so dainty and pretty.
This could be worn to so many events and for so many occasions. It is so understated and yet you will certainly be noticed in this. Moreover Gold matches so many other colours and types of outfits. Also it could be used as a bridal piece. Nor would it look out of place at the Spring Races. There is no need for elastics or combs. The four wire structure allows it to simply sit snugly and securely on your head. So comfortable and elegant. You can contact Wendy to discuss your style and a similar piece is also available in pink or white laser cut flowers.


Product Features

• Four separate wires are connected to form the one headset which sits on your head in a fanned pattern.
• Three of the wires sit at the top and front of your head and the fourth sits down at the rear of your head.
• Moreover each wire has been wrapped in fine gold wire, diamantes, sequins and crystal seed beads.
• Additionally the front two wires are covered with stunning gold flowers made from laser cut metal. Also each of these flowers is embellished with soft gold silk guipure lace leaves.
• In addition a further decorative flourish of small and large pearls is added. View full details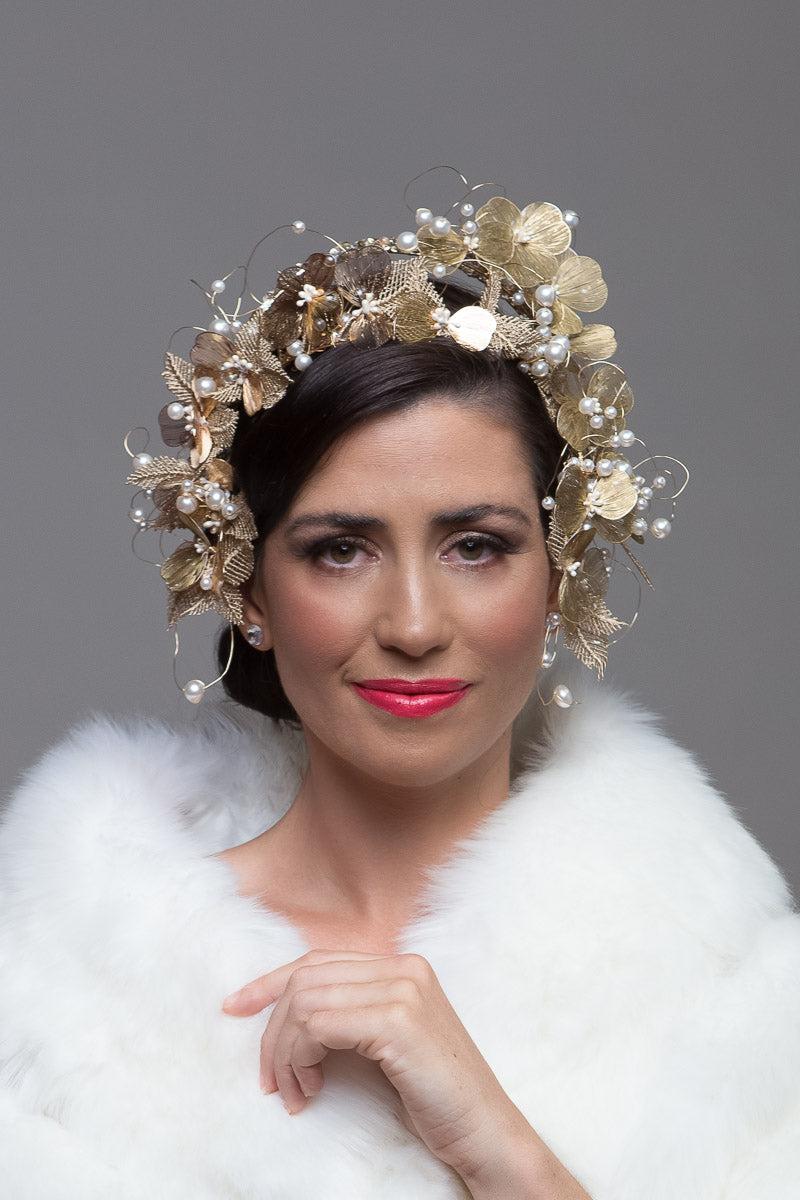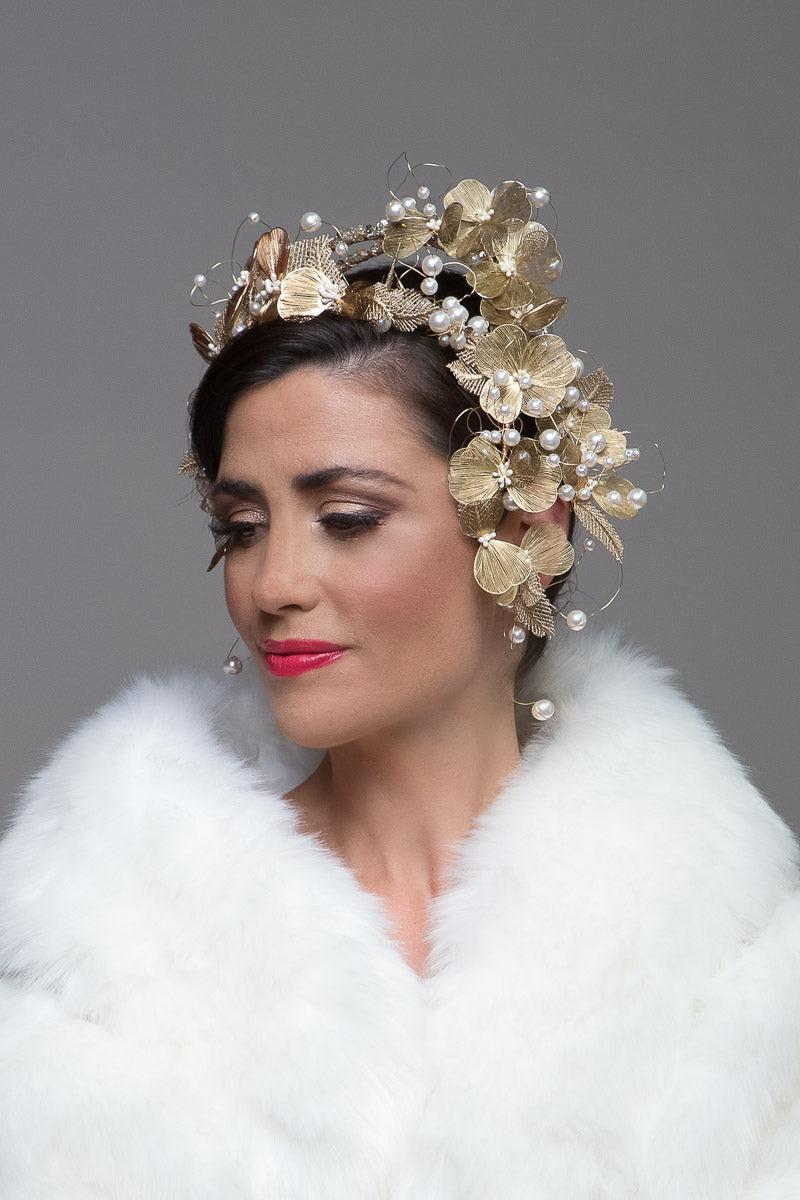 Shipping and pickup

All pieces can be shipped for a flat rate of $30 across Australia. Ready to wear pieces have shipping included. Alternatively you can visit Wendy Scully in store at the The Emporium, Melbourne, Australia and pick it up for free.

Custom Orders

All millinery pieces by Wendy Scully are one-off's. If an item is no longer available please get in touch to order your own bespoke version. She is happy to remake previous pieces with your own input and customisations, but be aware there will always be minor differences between hats due to their unique nature.

Contact Wendy today for a custom order